Fancy learning a little Spanish? Here's the new Genki Spanish site full of games to learn Spanish for free.  They're just like the Japanese games, but in Spanish (of course!)
Please tell all your friends about it, either Myspace, Facebook or even real life ones!
Just to give you a quick taster, here's the colours (or colors if you prefer!) game.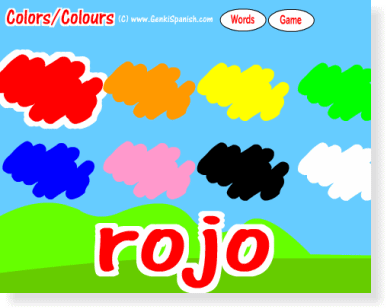 The trick is to:
1. Know nothing before you start,
2. Get a friend on another computer at the same time
3. Race to see who can do the game the quickest.
Be genki,
Richard